LOW BUDGET STEREO UPGRADE
The theory of this install was to use the OEM amp to run the Subwoofer only. The new radio is a Nakamichi CD500 with a built in 50W amp per channel. This is a MP3 player. It has RCA outs, and has 10 different illumination themes. I have chosen *green/green* as being closed to OEM. We have used all integration harnesses purchased on Ebay for about $50 total for all 3. These are used to have the entire system plug and play, no wire cutting whatsoever. We also installed better door and rear speakers. We however kept the OEM subwoofer. This unit sounds extremely awesome. The windows and mirrors actually vibrate from all of the bass. The entire cost for this systems with radio and speakers is approx $700. I want to thank Steve Ishii for all of his help on the wiring diagrams, and Wes for his awesome job in the speaker fabrications.
Note that all car stereo wiring colors are universal. New HUs will have the same colors for speakers and power as any aftermarket harness's. The main purpose of the 10pin and 6pin (male and female) is to make use of the IH1 and IH2 in car wiring "hub". The 10pin and 6pin are inserted "in-line" to these in order to pass through the speaker wire, amp turn on wire, and antenna. The 10pin and 6pin plug pigtails are ties together and wired into the new HU speaker and power amp turn-on.
In Car 2004 picture of new Radio (Includes picture of New MMD i-Color and Race-logic locations as well)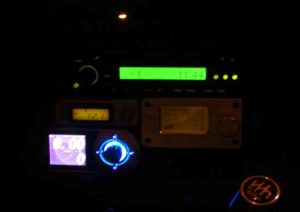 Wiring 10pin/6pin Layout
Toyota-Wiring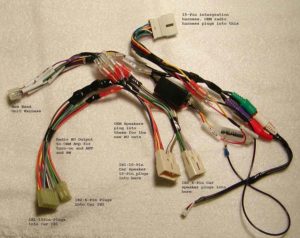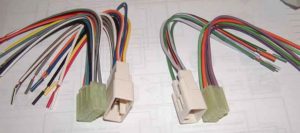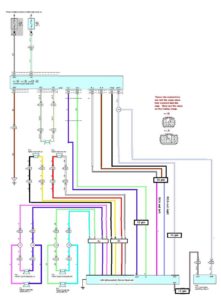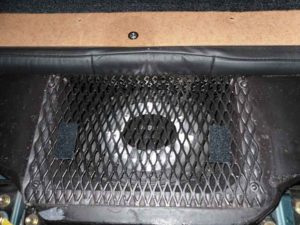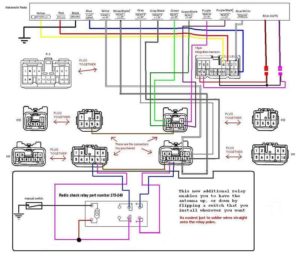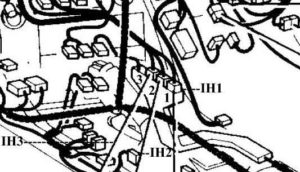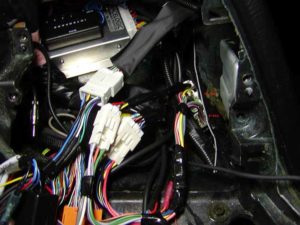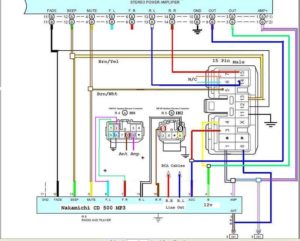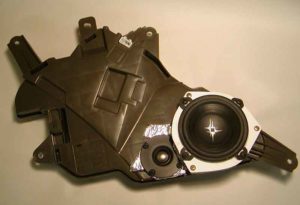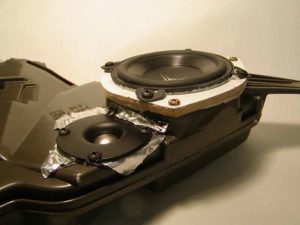 (Note: 2011 the radio above has been replaced with a Pioneer AVH-P4300DVD. I needed a larger unit to facilitate the new HKS Camp2 display. HERE is a picture of what it looks like below the converted HVAC.
NEW LED conversion to the Climate control assembly-See Gallery for more pictures