December 2007
Completed LED Conversion faq's and pics See Gallery for 3 new LED installs.
June 2009 I have designed circuit boards for the button rows and for the Temp Dial, and for the Fan control inner lights. Even put a LED in the Knob. See this new picture of this Here.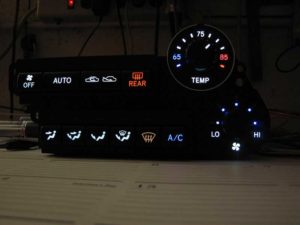 Hopefully, I can sell these as "kits"…more details later. Here is what they look like.